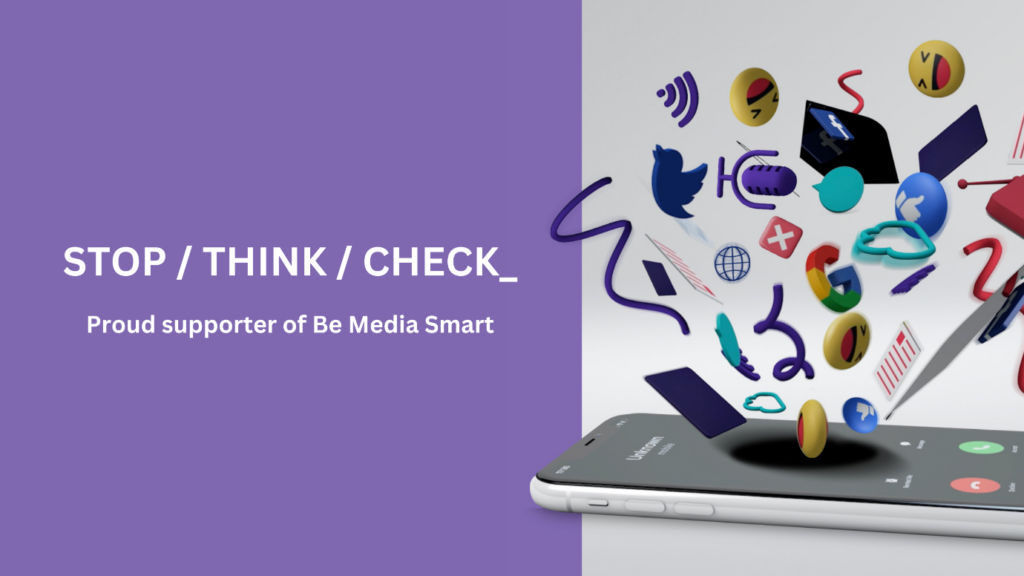 Launching on the 24th October to mark the start of UNESCO's Global Media and information Literacy Week, the Be Media Smart campaign will run until the end of November and MLI is calling on all MLI members to support the campaign.
For more information see the Press Release.
The campaign aims to raise awareness of the importance of knowing how to verify information; provide tips and guidance on how to check the accuracy and reliability of information, and signpost people to additional sources of support and training.
A key part of this year's campaign is the new Be Media Smart Community Training Programme. Developed in conjunction with EDMO Ireland, it will run across the months of October and November. This new programme is expected to train and upskill over 100 community-based leaders, coaches, and librarians to deliver the Be Media Smart workshops in their own communities across the country, in English and in Irish. For more information visit Be Media Smart Training
In addition to the community-based training programme, a series of events are also planned – keep an eye on the Be Media Smart events section for more information.
GETTING THE BE MEDIA SMART MESSAGE OUT
From 24th October, the Be Media Smart ads will start to run across broadcast and online channels – thanks to the support of the MLI members, the Stop, Think, Check call to action will echo across TV, radio and in news publications across community, commercial, public service and social media – in Irish and English.
Tagging Media Literacy Ireland and use #BeMediaSmart in your posts
Showing your support by updating your social channels with our supporter banners available in the Social Media Support Pack
Publishing the press release on your website (when it is released)
A range of MLI members including EDMO Ireland, The Journal and TikTok are also collaborating around the Be Media Smart theme, so listen and watch out for discussions around the Stop, Think Check message on your local radio station and TikTok channels.